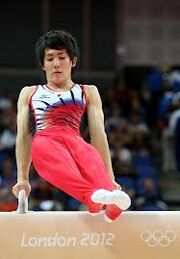 Ryohei Kato
is Japanese gymnast born on September 9, 1993. Kato won a silver medal in the men's artistic team event at the 2012 games. Kato's father, Hiroyuki Kato, is the Japanese National team coach.
Major Results
Edit
Summer Olympics
Ad blocker interference detected!
Wikia is a free-to-use site that makes money from advertising. We have a modified experience for viewers using ad blockers

Wikia is not accessible if you've made further modifications. Remove the custom ad blocker rule(s) and the page will load as expected.